We have all nedded certifications , for you to be safe and confident regarding results

All our actions, activities and services are fully covered by European legislation; so by working with Martelli Europe you have the guarantee of a highly qualitative service.
CERTIFICATION
Quality Management System Certified According to ISO 9001: 2015 - Martelli Europe is certified according to ISO 9001 regarding quality management.


ISO 9001 takes into consideration an approach based on organization process management, client focus and the assessment of client satisfaction, as well as the engagement of the top management for continuous improvement, clear definition of responsibilities and authorities, improved internal and external communication, the more efficient use of resources and reduction of non-compliance costs, increase of credibility and trust in the quality of products / services provided.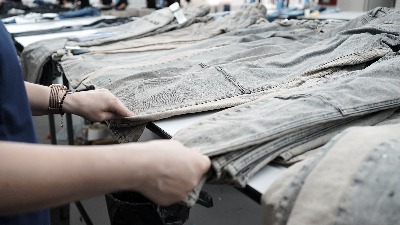 Environmental Management System Certified According to ISO 14001: 2015 - Martelli Europe is certified according to ISO 14001 regarding environmental protection.


ISO 14001 is an international standard instituting a series of rules and obligations for companies, meant to reduce the impact of their activities on the environment. These obligations refer to emissions and immissions, used water, waste etc. The environmental management system represents a useful instrument which allows the companies to control the impact of its activities, products, services on the environment.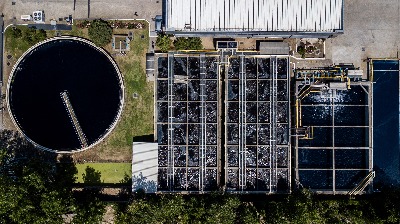 Occupational Health & Safety Management System Certified According to ISO 45001:2018 - Martelli Europe is certified according to ISO 45001 - Occupational health and safety.


ISO 45001:2018 represents a set of rules for organizations requiring a better control of occupational risks. It was intended to complete the quality management environment systems and is based on explicit requirements for a more efficient management of occupational risks and the creation of a prevention culture among employees. The implementation and certification of the occupational health and security system constitutes an effective instrument for organizing and focusing the company's efforts in order to better control and manage occupational risks (accidents, incidents and occupational diseases) as well as to considerably improve professional performances.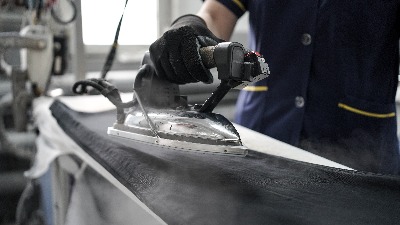 Oeko-Tex Standard 100 - Martelli Europe is Oeko-Tex Standard 100 certified.


Oeko-Tex means "trust in textiles" and is a certification system used worldwide for raw materials, intermediate products and finished textile products at all stages of processing, as well as for accessories used in this field. Raw and dyed yarn, fabrics, knitwear, textiles and accessories (buttons, zippers, sewing threads), etc. can be certified.


To obtain an OEKO-TEX® STANDARD 100 certification, the fabric must be free of more than 100 substances known to be harmful to human health. The standard takes into account the following:
– Legal regulations such as the ban on AZO, formaldehyde, pentachlorophenol, cadmium, nickel, etc.;
Other harmful chemicals that are not yet legally regulated;
– The requirements of Annexs XVII and XIV to the reach European Chemicals Regulation, as well as the list of ECHA SVHC candidates;
Requirements of the US Consumer product Safety improvement Act (CPSIA) on lead;
Many classes of substances relevant to the environment.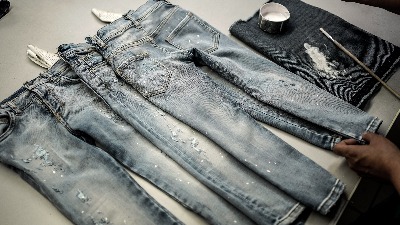 GOTS (Global Organic Textile Standard) - Martelli Europe has been GOTS.


The Global organic textile Standard (GOTS) is the world standard for textile processing when it comes to organic fibers. It defines high-level environmental criteria throughout the organic textile supply chain and requires compliance with social criteria. In order to receive GOTS certification, all chemical inputs must meet a set of environmental and toxicological criteria, together with the waste water management treatment plan for any wet processing involved.


A textile product bearing the GOTS 'organic' label shall contain at least 95 % certified organic fiber. Where a product bearing the GOTS label 'organic' must contain at least 70 % certified organic fiber.


GOTS certification covers the entire textile process. It also includes fair working practices and ensuring that there are no known toxic substances used as part of the manufacturing process.
GRS (Global Recycled Standard) - Martelli Europe is certified accordingly to international standard GRS.


The GRS is intended to meet the needs of companies looking to verify the recycled content of their products (both finished and intermediate) and to verify responsible social, environmental and chemical practices in their production. The objectives of the GRS are to define requirements to ensure accurate content claims and good working conditions, and that harmful environmental and chemical impacts are minimized. This includes companies in ginning, spinning, weaving and knitting, dyeing and printing and stitching in more than 50 countries.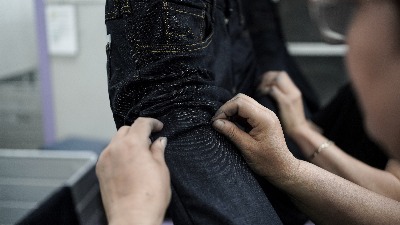 OCS (Organic Content Standard) - Martelli Europe is certified accordingly to OCS.


The Organic Content Standard (OCS) is a voluntary standard from Textile Exchange for tracking and verifying the content of organically grown materials in a final product. The standard verifies the presence and amount of organic material in a final product and this applies to any non-food product containing 5 – 100 per cent organic material.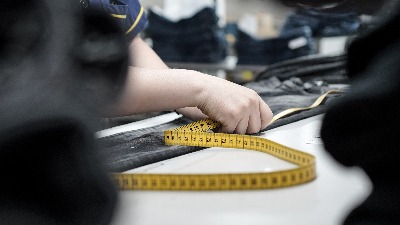 RCS (Recycled Claim Standard) - Martelli Europe is certified accordingly to RCS international standard


The RCS verifies the presence and amount of recycled material in a final product. This happens through input and chain-of-custody verification from a third party. It allows for the transparent, consistent and comprehensive independent evaluation and verification of recycled material content claims on products. RCS can be used as a business-to-business tool to give companies the means to ensure that they are selling quality products and getting what they pay for. It is also used as a way to ensure accurate and honest communication with consumers. This includes companies in ginning, spinning, weaving and knitting, dyeing and printing and stitching.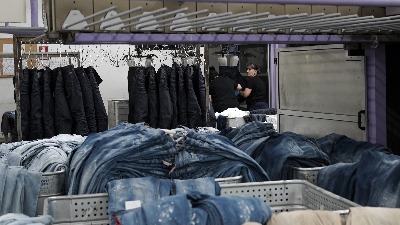 RTX Chemical Sustainability Management Systems® -
Martelli Europe S.R.L. has demonstrated the ability to operate in accordance to the Protocol RTX Chemical Sustainability Management Systems® for the Sustainability of Textile and Clothing Manufacturing .
The Protocol requires the adoption of standard procedures for the purchase of chemical products, the compatibility and traceability of storage and the production under repeatability conditions, with reference to the goals of the Zero Discharge of Hazardous Chemicals ZDHC program. The protocol also includes an analytical control plan applied to the product, the process and the environmental
aspects in order to confirm compliance with the sustainability standard.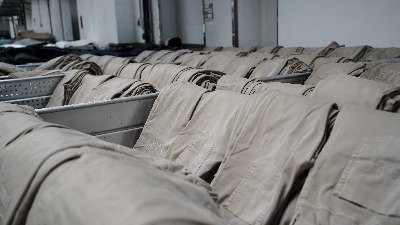 Social Accountability Management System Certified According to SA 8000: 2008 - S.C. Martelli Europe S.R.L. was certified according to SA 8000 social accountability standard.

SA 8000 is an international standard applicable to all fields of activity, based on the ILO and UNO conventions as well on national laws, aimed at creating common procedures for measuring compliance with the social protection measures, and for prohibiting child labor, black market labor, forced labor or mandatory labor, and for adopting health and safety measures, respecting working hours, wage rights, freedom of association and collective negotiation, the procedures regarding the solving of claims, improvement suggestions, employee claims and complaints, etc. The main purpose of SA8000 is to improve labor conditions within an organization.